New era digital marketing agency
Yugank develops effective content strategies for forward thinking companies with a proven track record in increasing business performance.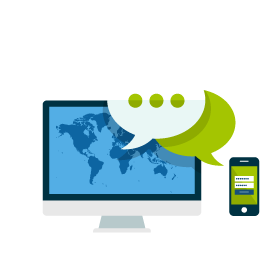 Yugank pursues relationships based on transparency, persistence, mutual trust, and integrity.
Yugank consistently delivers outstanding results for its clients.
As full service digital marketing agency; Yugank combines creative ideas with vast experience in search technologies to deliver measurable results for clients. Yugank will help you to build a sustainable, meaningful relationship with your clients by engaging them with your brand using integrated digital marketing approach which connects search marketing to social media promotions.
Yugank is a full service agency that delivers compelling digital marketing solutions. Our solutions and experience helps to deliver great results across several key areas; search engine optimization, social media marketing, email marketing and digital marketing. This combination has helped many of our clients to interact and engage with their customers in a much better way.
O U R V I S I O N
The most respected digital marketing agency which could change the way businesses express, listen, mention and share online.
Passionate About Our Clients
We deliver a personal, passionate & tailored service to each and every one of our clients, big or small.
Milestones
Some remarkable events our digital marketing agency went through.
June, 2015
Handshake with FleXiSpaces an innovative solution in the domain of Co-Working & RealEstate, Yugank designs and develops their website and gets busy forming their marketing strategy : www.flexispaces.in & www.redbrickoffices.com
Feb, 2015
yugank goes independent and launches its own website :-)